Your Ultimate Guide To A Romantic Escape in Niseko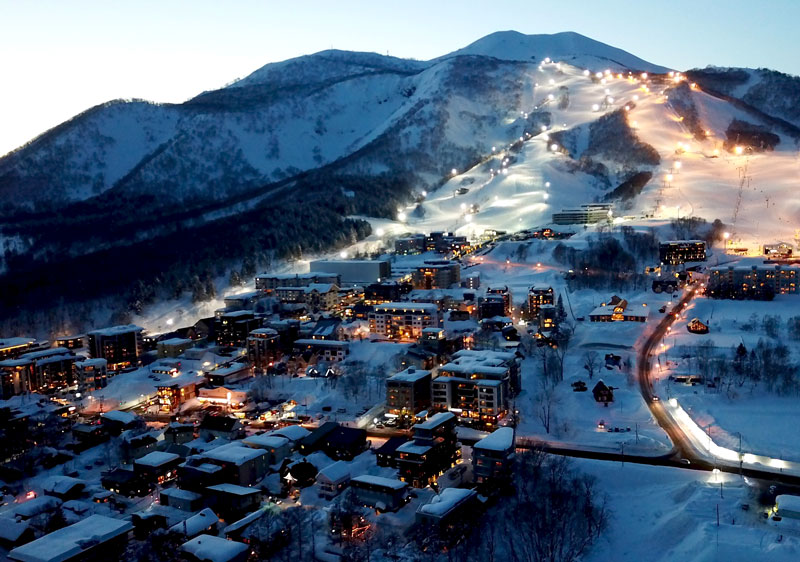 There's no romance like snow romance so we have a few ideas of how to celebrate Valentine's Day in Niseko. Here are our special recommendations for your romantic escape.
Activities
Begin the day with an on-snow activity. Outdoor activities are the best ways to release those happy endorphins and are an ideal winter date. So goggles on and boards up! Here are some winter activities that you can explore :
1. Get a Private Lesson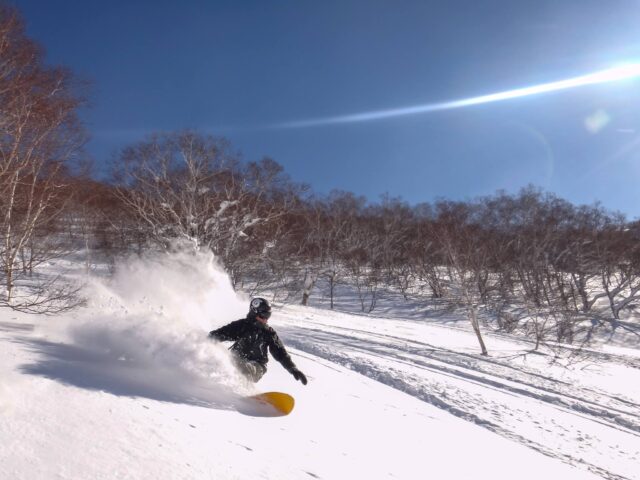 In the words of our previous guests, "private lessons are cheaper than a divorce". Leave it to the experts. Don't ruin your holiday by trying to teach your significant other how to ski or snowboard. Want to explore a different resort in the area? We have you covered. Contact us so that we can personally match an instructor to suit your needs.
2. Try Cat Skiing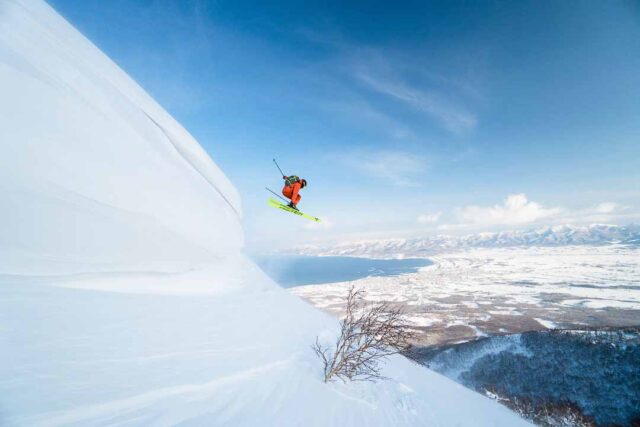 Take the adventure to a higher elevation, try cat skiing. This activity will take you up the mountain on purpose-built snow roads, drop you off at the top for a guided descent through the powdery snow. Experience playing in your 'private' playground and try cat skiing. There are a number of cat-skiing operations to suit your skill level from intermediate to expert.  
Iwanai Cat Skiing
Want a private resort with ocean views?
A day of cat skiing with Iwanai Resort features guided cat skiing or snowboarding (7-10 runs of 325m-640m vertical). The chariot to access the powder runs is a modern snowcat with windows galore so you can appreciate the glorious views of the nearby ocean, or watch it dumping with snow. Iwanai is perfect for intermediate – advanced skiers and boarders.
Niseko Weiss Powder Cats.
The 1,048-metre high Weisshorn, located 2 km to the Northeast of Hanazono, and is run by Niseko Hanazono Resort. It's a great introduction for intermediate skiers and boarders looking to experience something new and to get deep in the Niseko powder. 
Shimamaki Cat Skiing
The Shimamaki cat skiing zone reaches up to 1,520 meters at the top of Mt. Kariba and runs descend an average of 450 vertical meters. The tour will get you to enjoy the untouched powdery surfaces of the Kariba-Yama mountain (1,500 m) and experience a  two-day of snow descents surrounded by valleys, volcanoes, and the Sea of Japan. Shimamaki Cat Skiing is operated by the professionals at Hokkaido Back Country Club, who also run heli-skiing in the region.
3. Embark on a Snow-shoe Tour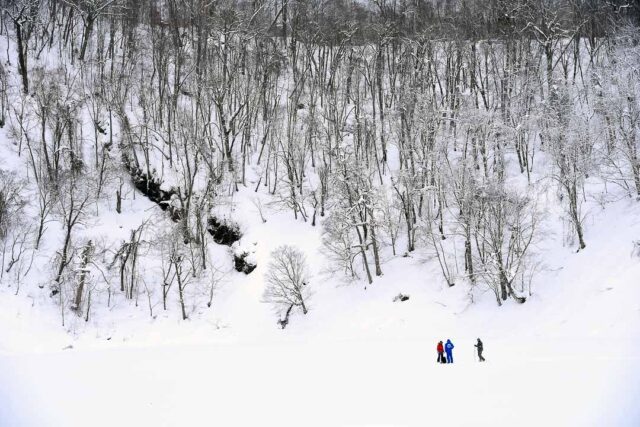 Escape the hustle and bustle of town and experience nature with a snowshoe tour:
Hanazono Snow-shoe Tour
The 1 hour guided walk will give you a glimpse of the rich sights of Niseko from majestic trees, glittering snow to elusive wildlife. Treat yourself to further activities or lunch at Hanazono Niseko.
Niseko Snowshoe Tours 
This offers a tour that will commence at the foot of Mt. Yotei which is also where the famous river "Hangetsu-ko" or the "Shiribetsu-gawa" streams, then will let you hike through the snowy forest then descend to the frozen Half-Moon Lake where you can relax and enjoy the peacefulness of the beautiful view. Check out their Instagram to see what your in for.
Contact: 090-9788-4942
Niseko Outdoor Center
Enjoy the sights of winter woods and nature while feeling the winter breeze. Niseko Outdoor Center's tour offers a 1-2km walk tour including a tea time which is perfect while taking a breath after a long walk. Book your experience here.
WINE & DINE
After the winter activities, take on a gastronomic escape to some of the top restaurants in town. Have a little chat and chill while you wine and dine inside the best Niseko has to offer.

Vibrant Treats In The Hyatt House Niseko 
Start the date with a sip of one of Temporada's world-class wines and if you want to add a little more character in the intimate evening, get one of those wild and killer cocktails from the menu.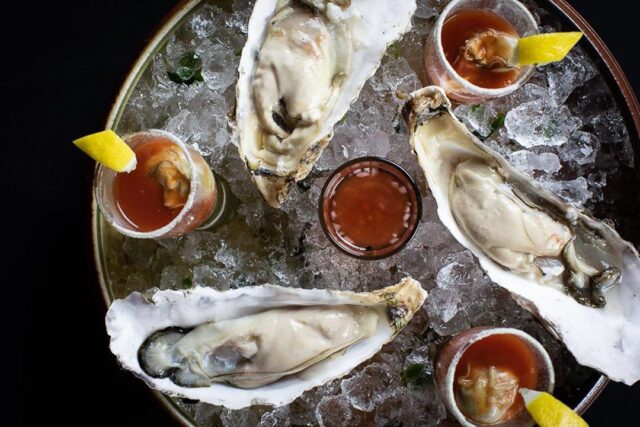 Temporada
Shiki Niseko, 1st Floor, 190-4 Aza-Yamada, Kutchan-Cho
E: [email protected]
P: +81 136-55-6886
Opening Hours: 5:00pm – Midnight
After drinks, head over to Kitchen by Kamimura and savour delectable French-inspired cuisines from the freshest Japanese ingredients.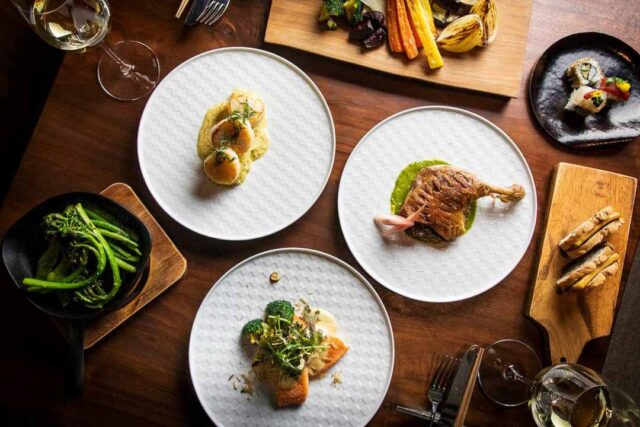 Kitchen by Kamimura
Shiki​​ Niseko, Hirafu Village, Niseko
Book Online
P: +81(0)136 213 200
Opening Hours: from 5:30pm – 11pm
Luxe night in Hanazono
For a suit and tie kind of night, head over to the newly opened Park Hyatt Hanazono and get in 'The Bar & Cigar Lounge' to enjoy some cocktails, gin and whiskey.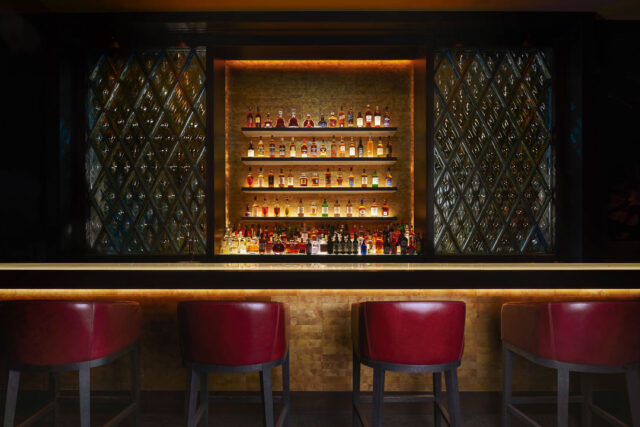 Park Hyatt Hanazono
328-47 Aza Iwaobetsu, Kutchan-Cho, Abuta-gun, Hokkaido
P: +81 1 36 27 1234 
E: [email protected]
Then end the evening romance with an elegant dining experience at the timeless Somoza Hanazono. Enjoy its one of a kind experiential dining experience with a menu inspired by deep Japanese history and culture.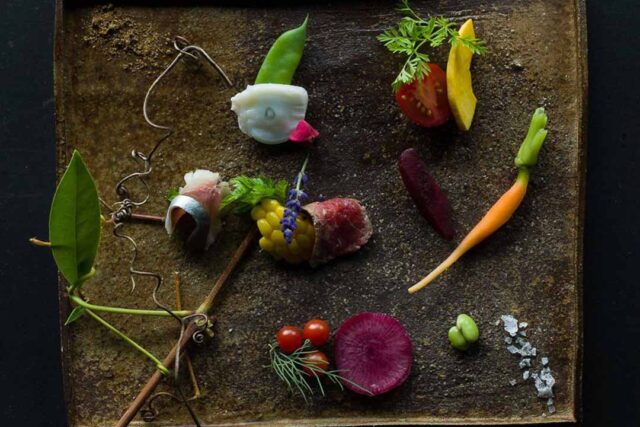 Somoza
78-5 Hanazono, Kutchan, Abuta District, Hokkaido 044-0084
Book Online
P: +81 136-55-8741
Cafe/Lunch/Gallery: (Fri, Sat, Sun) 10:00 to 16:00 (Last Order 14:30)
Dinner: 18:00 (By reservation)
The Barn Experience
Experience the 'Omotenashi' hospitality while enjoying the best dishes and finest drinks at The Barn. Begin with some of the top dishes from the menu such as Sushi Foie Gras, Flame Grilled Wagyu Sushi, and Hokkaido Mussels Steamed in Niseko Sake.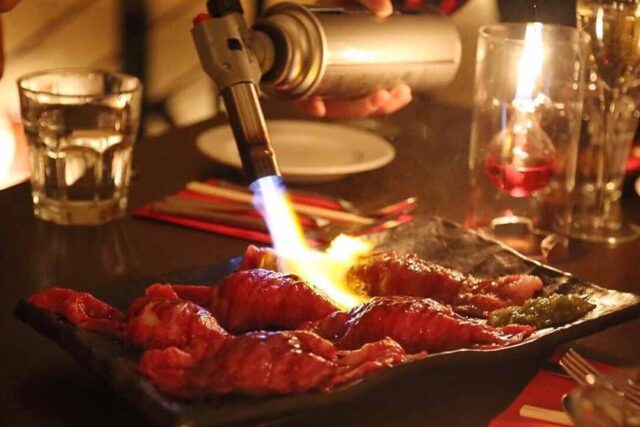 After the glorious feast, take the party upstairs for a toast for the amazing night.  Fill up your glass with a fine wine from the menu or a local Hokkaido craft beer. If you're lucky, you might want to take advantage of its happy hour from  10:00 pm to11:30pm.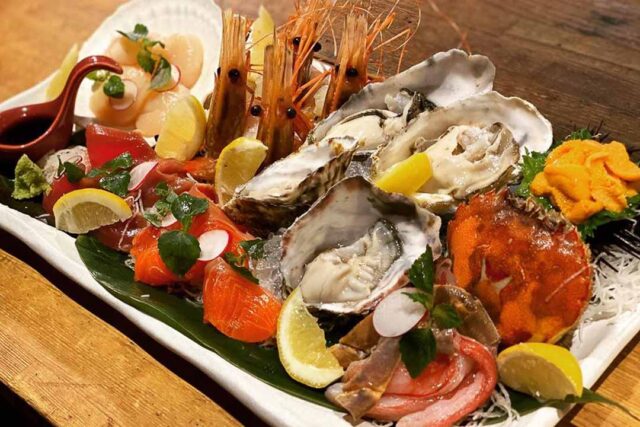 The Barn
170-323 Yamada, Kutchan-cho, Abuta-gun, Hokkaido
Book Online
E: [email protected]
P: +81 (0) 136 23 0888
TIP
We, at Discover Winter, listen to you to create your truly personalised bespoke holiday. Contact us now to get started on your dream getaway.