Best Daytime Activities to do in Niseko When you are not Skiing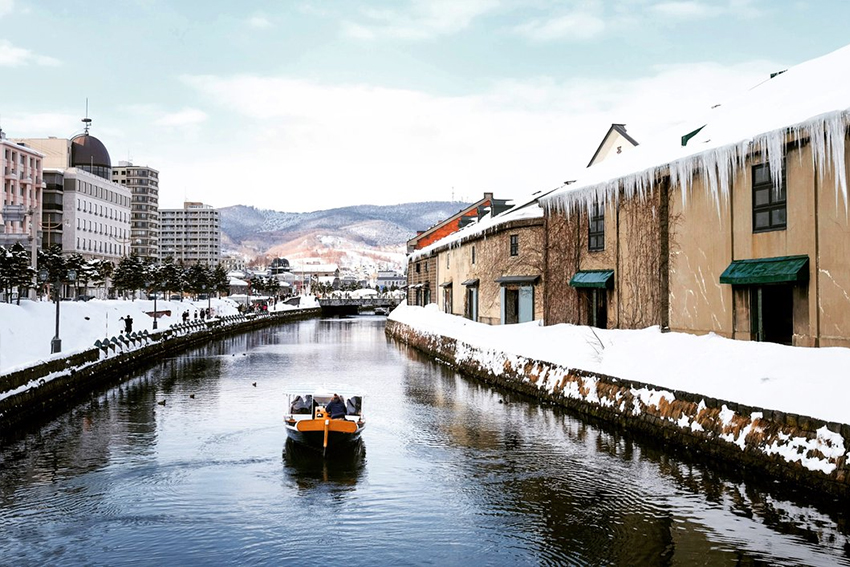 It's easy to see why thousands of ski enthusiasts flock to Niseko, Japan's famed winter wonderland. Blessed with a favourable climate, pristine slopes, soft light powder snow, vast skiing terrain, and a magnificent backdrop, Niseko boasts one of the best winter holiday experiences in the world. There's no arguing that Niseko is synonymous with skiing, but are the alluring slopes the only attraction? Is there nothing else to do besides shredding powder? You'll be surprised!
The picturesque town has plenty of options for cold weather junkies who want a break from the slopes. Here are some off-mountain activities that visitors can engage in to create an unforgettable experience.
Visit Somoza Gallery & Restaurant:
Imagine experiencing Japanese tradition, craftsmanship, cuisine, and mesmerising scenic beauty at one location? At Somoza it's possible. The 150-year-old traditional "kominka" nestled amidst surreal surroundings has it all. There is a gallery that showcases an imposing compilation of collectibles, artworks, and artifacts.
Somoza also has a cafe and an exclusive restaurant that whips up exquisite Japanese meals with local flavours and ingredients.  Warning! The 12 seats at the "Chef's Table" are coveted so book in advance for lunch and dinner to avoid disappointment.
Try Snowshoeing around Half Moon Lake:
This alpine activity is a must-do for skiers looking for a different way to experience the powder! Strap on a pair of snowshoes to wander through the idyllic, panoramic snow-clad landscapes and forests.
A guided snowshoe tour through the forest around the beautiful, frozen Hangetsu-ko (Half Moon) Lake at the base of Mount Yotei is not only a treat, but also one of our top recommendations. The trail circles the lake from above and eventually winds down to the frozen lake, all while enjoying the awe-inspiring views of Mount Yotei as your backdrop. It is a gentle hike and suitable for all ages.
Alternatively, for the more adventurous, you can also experience the deep powder while cat skiing in Niseko.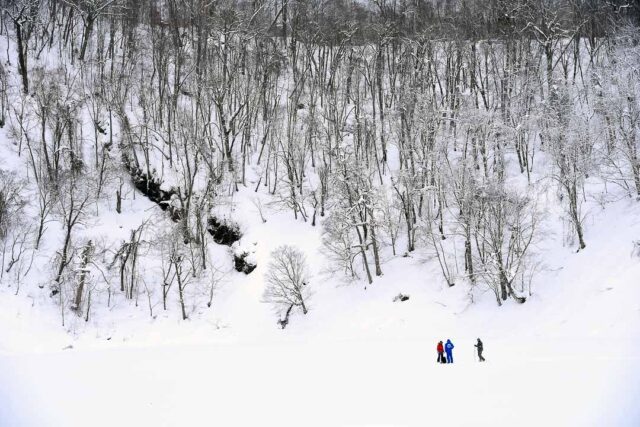 Enjoy the Onsen Experience:
Nothing can beat a good, relaxing soak in a steaming onsen to ease those aching muscles after a long day on the slopes. Niseko is renowned for its mineralised geothermal baths infused with medicinal properties that bestow therapeutic benefits for both the body and mind. Pampering yourself with a luxurious soak at the best ski in ski out Niseko properties, amid gorgeous views and tranquil natural ambience is an incredible experience that will make the trip even more worthwhile. Read our Onsen for Newbies blog post to get the low-down on onsen etqiuette and enjoy the quintessentially Japanese experience with confidence.
Lunch at the all new Park Hyatt Niseko Hanazono:
Want to experience a gastronomic high with panache? Dine at Park Hyatt Niseko Hanazono, the plush mountain resort set amidst the fantastic natural landscape of Hanazono Niseko. The hotel's 6 signature restaurants Molière Montagne (French), Olivio (Italian), China Kitchen (Cantonese), Sushi Mitsukawa (Sushi & Sashimi), Teppan (Japanese & French) and Robata (Seafood) feature avant-garde cuisine of Michelin-starred chefs. With a focus on fresh ingredients, exciting herbs, and local produce, the fare is designed to enhance the culinary journey of diners.
If you are interested in learning the basics about Sake before a fine dining experience, then read our blog post, Sake for Newbies.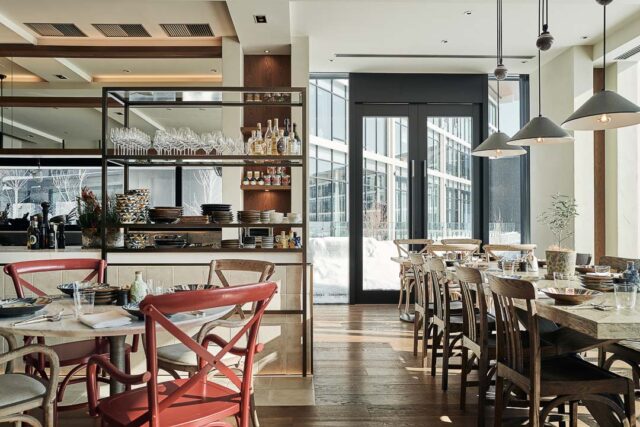 Indulge in Cream Puffs and Ice Cream at Milk Kobo
While on food, don't forget to stop into Niseko's most popular dairy shop, Milk Kobo. It is a must visit and the perfect place for all children and foodies who swear by dairy products and desserts. Milk Kobo make almost all of their products from the milk produced from their very own dairy farms. Their mouth-watering dairy products include ice-creams, sweet cream puffs, cheese tarts, scrumptious pastries, and a variety of delectable cheeses. If you can only try one thing, we recommend the "Choux Cream", or more commonly known as, cream puffs!
Easy Day Trip to Otaru:
If you visit Niseko, a day trip to the port town of Otaru is not to be missed. Less than one and half hours away, the quaint town with historical buildings and architectural splendour has some major attractions. There are seafood markets, temples and shrines, museums, antique shops, emporiums, the steam clock, and the herring mansion.
Otaru is also recognised for its glass workshops that produce beautiful items from oil lamps, delicate figurines to beads, and wonderful vases. And yes, the Otaru Canal is a big draw during the 'Snow Light Path Festival' in February when it is illuminated with candles in glass floats. Otaru is legendary for fresh seafood, local beer, sushi, kaisen-don, and mouth-watering desserts so don't forget to relish the delicious Japanese dishes. You can find the best desserts (and tea) at LeTAO and local beer at Otaru Beer's traditional German beer hall!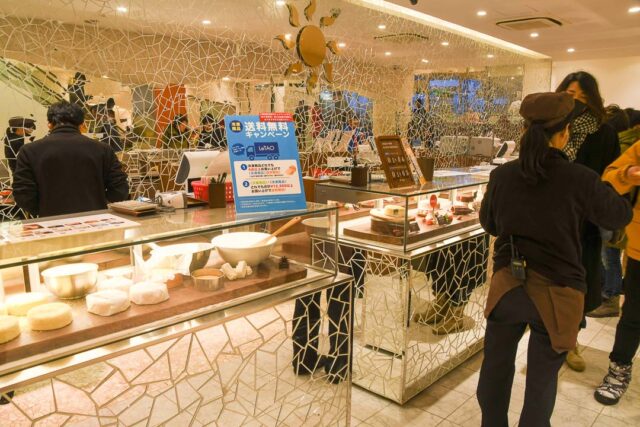 Swing by Lake Toya:
Lake Toya is another famous tourist destination that is perfect to unwind. Located outside of Niseko, the caldera lake formed from volcanic activity boasts stunning scenery and some of the prettiest outdoor sights. What's special about this lake is that it never freezes. Some of the activities include, indulging in one of the many hot springs, visiting the Toyako Visitor Center & Volcano Science Museum or indulging in a fine dining experience at one of The Windsor Hotel TOYA Resort & Spa's top rated restaurants.
There is also the Usuzan Ropeway that brings you to the peak of Mount Usu for a closer look at the active volcano. Not to mention, the vistas from that vantage point are awe-inspiring. You can also explore the area by boat, hiking, or simply walking in the lush forest to admire magnificent views, listen to the wild birds, and discover the footprints of local animals.
Shopping in Hirafu:
No trip is complete without shopping right? To that end, there are several stores in Hirafu village that cater specifically to the needs of holidaymakers. Looking for snow wear and accessories? The Burton Store Niseko stocks everything from snowboards, boots, and bindings to all the soft goods and accessories you need and desire. For those wanting stylish snow sports gear, Niseko's fashionable boutique Zaka offers designer collections.
Then there is Rhythm Japan that houses an extensive line-up of ski/snowboard equipment plus all the accessories to keep you warm and looking the part. If you want to pick up groovy souvenirs for friends back home, the village has a nice assortment of glassware, unique objects, original Ainu handmade carvings, herbal salts, Kuma shirts, and much more.
Also explore The Ski Project, a retail and online store for mountain lovers fashion apparel and accessories, that marry function with style.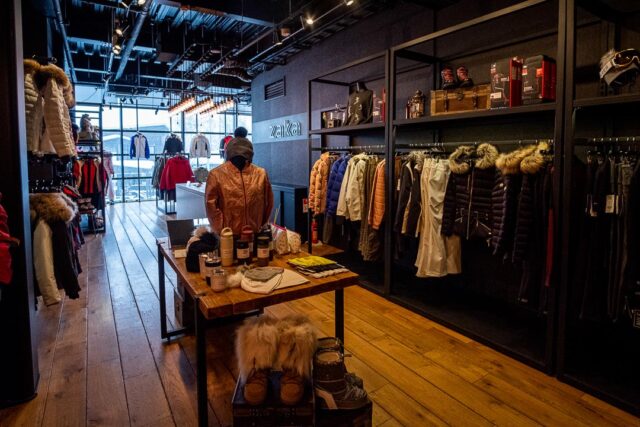 As you can see, ski or no ski, the cold-weather destination has a lot to offer. If tempted, book your winter getaway at a luxury accommodation Niseko and get ready to create some awesome off-mountain memories. Contact us now to get started.