8 Interesting Facts You Never Knew About Niseko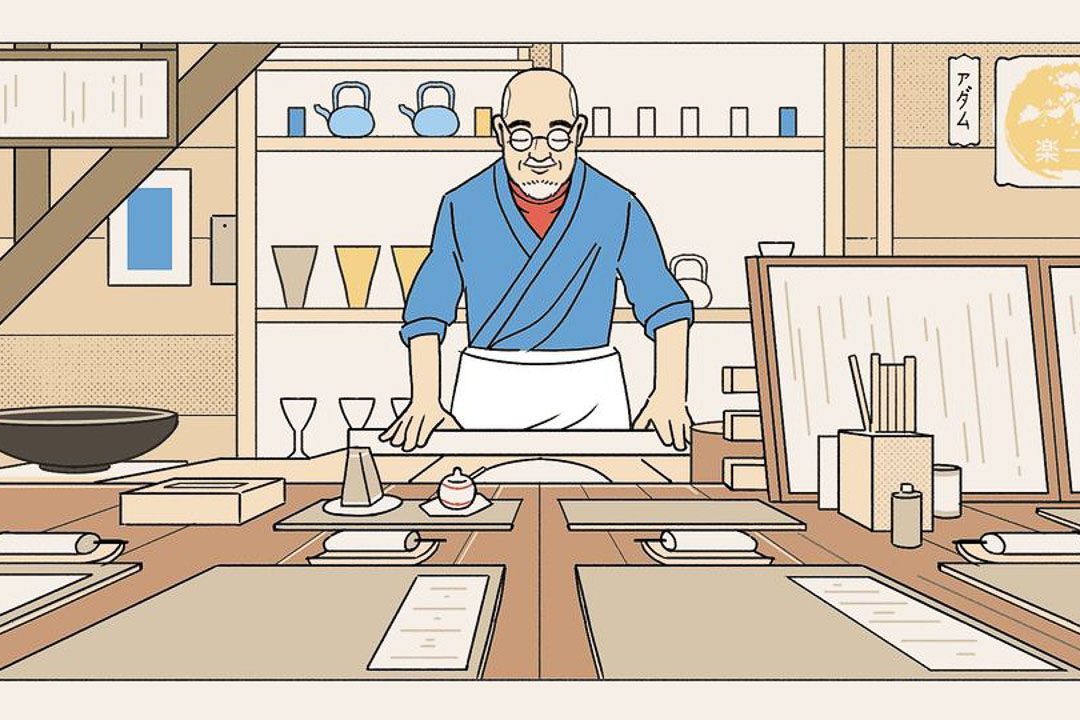 On the northernmost island of Hokkaido, Japan lies the snowiest place on the planet – Niseko. This place is the premier destination in Japan for the global ski community. The massive amount of snow that falls daily makes it stand out from the other ski destinations globally. People of all age groups enjoy the Niseko winter activities such as skiing, snowboarding, heli skiing & cat skiing, backcountry tours, snow mobile tours, snowshoes tours and more.
More than perfect powder and unlimited skiing, Niseko also has a vast ancient heritage. The place has a wealth of remarkable cultural experiences that are conveniently accessible. In this article, we will talk about some of the peculiar and lesser-known facts about Niseko.
1. Shu Ogawara Museum
A perfect place for art lovers, Shu Ogawara Museum of Art was opened in 1991 to honour the contribution and work of a local artist named Ogawara. He was a frequent traveller who travelled around Tibet and India. Ogawara devoted a larger segment of his life to the betterment of the place reflected in the distinctive impressionist fine art on view. The large windows of the museum give spectacular views of Mount Yotei. It is a delight for every visitor.
2. Somoza Gallery
Somoza Gallery is a 150-year-old Japanese Kominka home that offers art lovers the opportunity to experience finely curated art pieces of local Japanese artists. Visitors can examine and buy art pieces that resonate with their inner feelings. This space fills one with calmness and tranquillity.
Somoza's top-rated restaurant serves high quality food using the freshest ingredients derived from local produce. For a truly unique Niseko dining experience, Somoza Dinner, offered only during the Winter season, is the epitome of a chef's table. Advanced bookings are essential as only up to twelve guests per sitting are available at The Chef's Table.
3. Niseko Cheese Factory
A heaven for cheese lovers, the Niseko Cheese Factory manufactures and sells twenty different types of delectable cheeses. The factory was started by a Japanese man who left his corporate job and entered into the cheese manufacturing business.
Some of the must-try varieties of cheeses are "Niseko Yukihana" and "Niseko Momiji." In addition to cheese, the factory also serves Camembert soft serve ice cream, cheese pudding, and more.
4. Some of the best Pizza outside of Italy
Believe it or not, Niseko can offer some of the best pizza outside of Italy. Pizza del Sole located at the base of Annupuri Resort offers truly authentic pizza cooked in a homemade pizza oven built by the chef himself who learnt his skills in Napoli, Italy. Kenji, the Japanese chef even speaks Italian. There are very limited seats, so be sure to book in advance for dinner. No bookings can be made for lunch, so get there just before the doors open to ensure you get a seat. At the other end of Niseko United on the turn off to Hanazono Ski Resort, you will find BCC White Rock with equally as delicious pizza. It is often a fun debate between locals to determine which of the two restaurants offer the better pizza. You decide!
5. A World's Best Heli Skiing Operation
Hokkaido Backcountry Club offer a world's best award winning Heli Skiing operation on the nearby Shiribetsu-Dake. The Heli Ski zone offers on average 650m of vertical from the top of a volcano. Experience unforgettable powder conditions through trees, down steep chutes and challenging gradients. It is a must have on an avid powder skier's itinerary.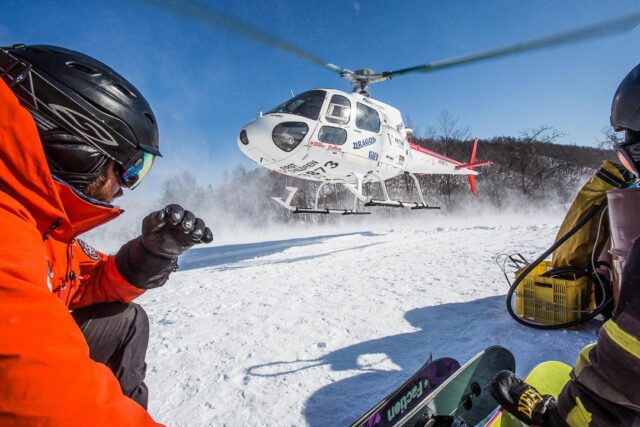 6. Niseko is home to a Soba Master
Rakuichi is one of the most popular restaurants in Niseko that serves delicious handmade soba (buckwheat) noodles. The dish's specialty is that it is handmade by a soba master using 100% local buckwheat whereby simply watching the process is an attraction in itself.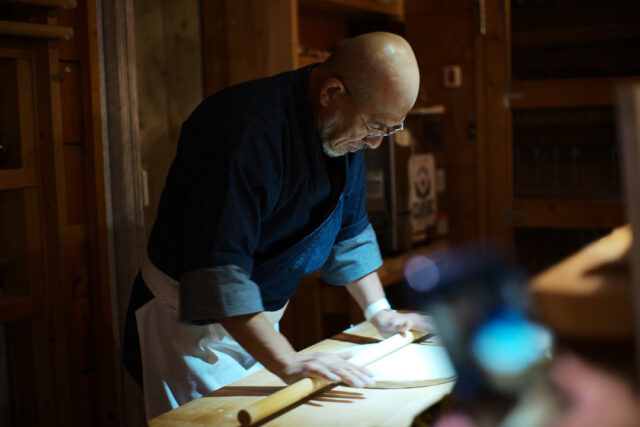 7. Hokkaido is Famous for Dairy
Hokkaido is famous for its dairy farms. Niseko's most popular dairy spot is Milk Kobo. Milk Kobo make almost all of their products from the milk produced from their very own dairy farms. It is a must visit and the perfect place for all children and adults who swear by dairy products and desserts. It serves a wide range of milk-based treats of which include creamy cheeses, ice-cream, cheese tarts, sweet cream puffs, coffee, tea, and more. If you can only try one thing, we recommend the 'Choux Cream', or more commonly known as, cream puffs!
8. Potato Farms are Hidden Beneath the Fields of Snow
Hokkaido is popular for its potatoes from as early as the 18th century when many foreigners, especially Russians used to visit some ports of Hokkaido for potatoes. Potato being adapted to cool climate is cultivated in all areas of Hokkaido. Hokkaido contributes 78% of Japan's potatoes production where mainly three types of potatoes are cultivated. It is indeed a must to indulge in some of the great varieties of potato chips which are full of potassium and vitamin C. Do not miss the opportunity to try the popular Hokkaido snack, Jaga Pokkuru. Niseko and nearby town Kutchan have embodied the area's biggest exports; potatoes, skiing and Mt Yotei, into their cute mascot 'Jagata-kun'. Roughly translating as 'fat little potato boy', the mascot is a potato with skis and wearing a beanie in the shape of Mt Yotei.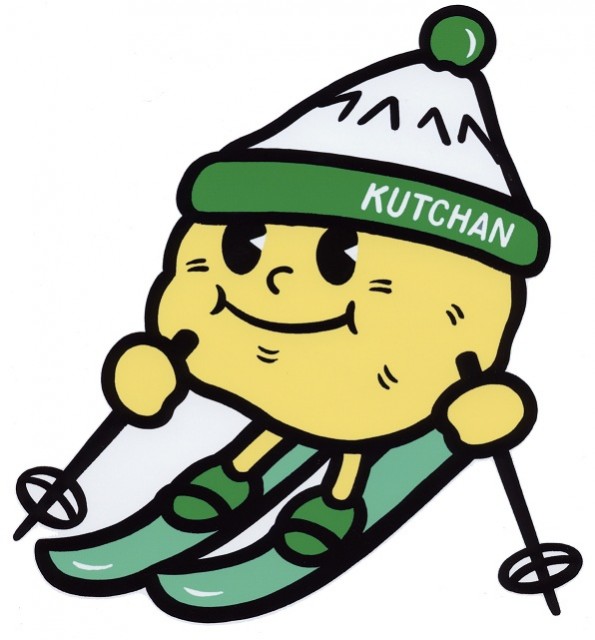 Niseko prides itself on being the leading resort area of Japan. It has acquired cult status among professional level snowboarders and skiers on an international level. The exotic atmosphere of the region has captivated overseas tourists over the past decade.
All of these surprising facts have hopefully broadened your knowledge about the region. Niseko has a lot to offer to everyone, whether you love adventure sports, have a passion for arts and history or just love your food. Now it's time visit to this heavenly place to experience first-hand its beauty and rich cultural heritage and raise your adrenaline levels with a ski in ski out Niseko winter getaway. Contact us now to get the plans started.