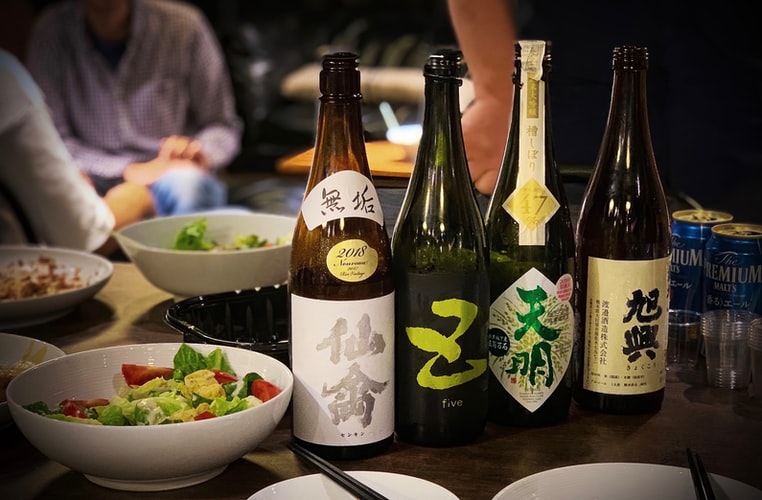 If you ask for sake in Japan, you'll mostly find people enquiring as to what "type" you would prefer. This is because, in Japan, colloquially, all alcoholic drinks are referred to as sake. However, in this article, you will gain a comprehensive understanding of Japan's national beverage, nihonshu or more commonly referred to as, sake.
What Is Sake?
Traditionally, sake is a two-ingredient drink, consisting of rice and water. Although it is referred to as rice wine, the processing is similar to that of beer.
Sake has different variants, each ranging from floral, fruity, savoury and umami notes. The earliest brew dates back to over a millennium ago, but the more premium form, referred to as ginjo, originated about 50 years ago.
How Is It Made?
The making of sake is a wholesome experience in itself. Read on to learn about the process of preparing this brew.
The Polishing of Rice:  Also known as milling, this is the primary procedure where the starchy portion of each rice grain is extracted after removing the outer coverings.
Washing and Saturating: The nuka, or powdery residue, left on the rice after milling, is washed away thoroughly. It is then soaked to saturate it with water.
Steaming: A special method is applied where the steam is relayed through the bottom of the koshiki (steaming vat) to the rice.
Koji: Aspergillus oryzae or koji mold, a fine dark powder, is added to the cooled steamed rice.
Yeast Starter: This is made by mixing the steamed rice, finished koji product and pure yeast and left to ferment for two weeks.
Mashing and Pressing: Rice, koji and water are gradually added in three batches to a tank and mashed each time, letting it sit for 18-32 days.
Filtering: Charcoal filtering is employed to impart a distinct hue and flavour to the sake.
Pasteurising: Certain enzymes and bacteria are removed by heating the sake to ensure the quality and taste is not altered.
Sake's Ageing: The Sake is then left to age for 6 months.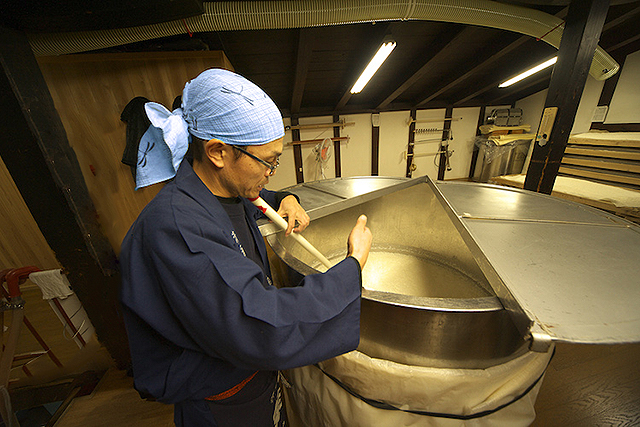 Types of Sake
There are many types of sake based on several processing factors. Below are the major types.
Nigori sake($-$$): It looks cloudy and has a thick consistency. Most have a rich sweet taste, are full-bodied and are excellent for beginners.
Junmai ($-$$): Pure rice, non-additive sake. It is full-bodied, mildly acidic to taste and is usually served warm or at room temperature.
Honjozo ($-$$): Made from 70% polished rice, honjozo contains distilled alcohol and has a light flavour.
Ginjo ($$): Premium sake, made of 60% polished rice. Very fragrant and has a fruity and compound flavour.
Daiginjo ($$$): Luxury sake with 50% polished rice and complex flavours and aroma. Daiginjo is a highly celebrated drink.
Junmai Ginjo ($$) and Junmai Daiginjo ($$$): Similar to Ginjo and Daiginjo but without the additives.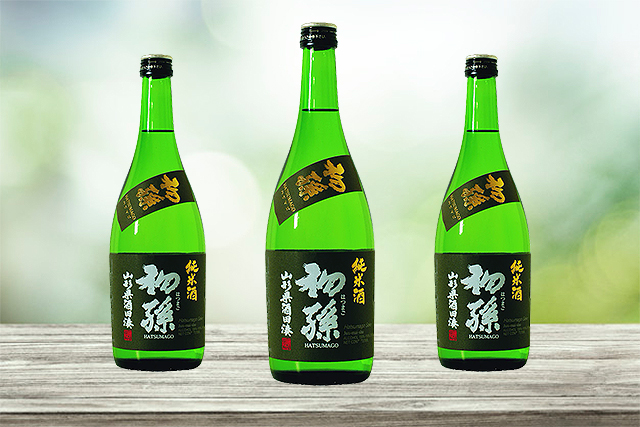 Different Ways To Drink Sake
Niseko, a winter activities paradise in Japan, boasts a wide range of sake. Sake can be enjoyed either hot or cold. The different vessels to drink sake are traditionally small earthen/glass ochoko, shallow and wide-rimmed porcelain/lacquered sakazuki and long, gourd-shaped tokkuri.
To drink, take a small sip and swirl it around in your mouth to take in the flavours before swallowing.
Sake goes best with spicy seafood and meats.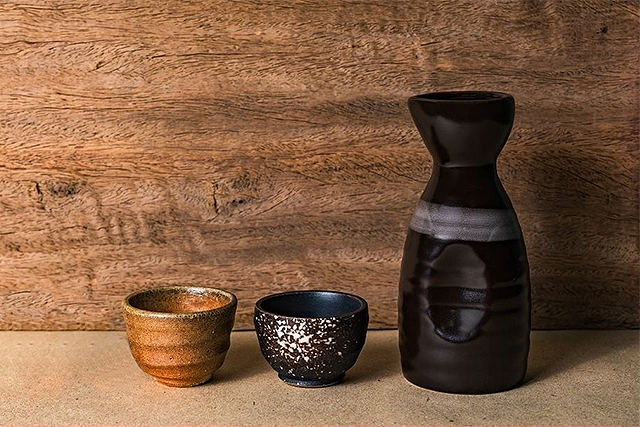 Sake Bar in Niseko
Apart from the best ski-in-ski-out adventures in Niseko, one can also enjoy premium sake in the area. Our top recommendation to find the best range of Sake is at Sake Bar SaSa.
SaSa is run by Kazu, a genial sake connoisseur, who travels around the country to bring the best and rarest of brews to the bar. SaSa boasts more than 20 varieties of sake and also offers three tasters based on your preferences.
While you're there, do not miss out on their limited-edition sweet fruit sake.
Kanpai!
We recommend consulting a sake connoisseur to learn more about sake just like you would hire a ski instructor in Niseko to learn more about skiing!