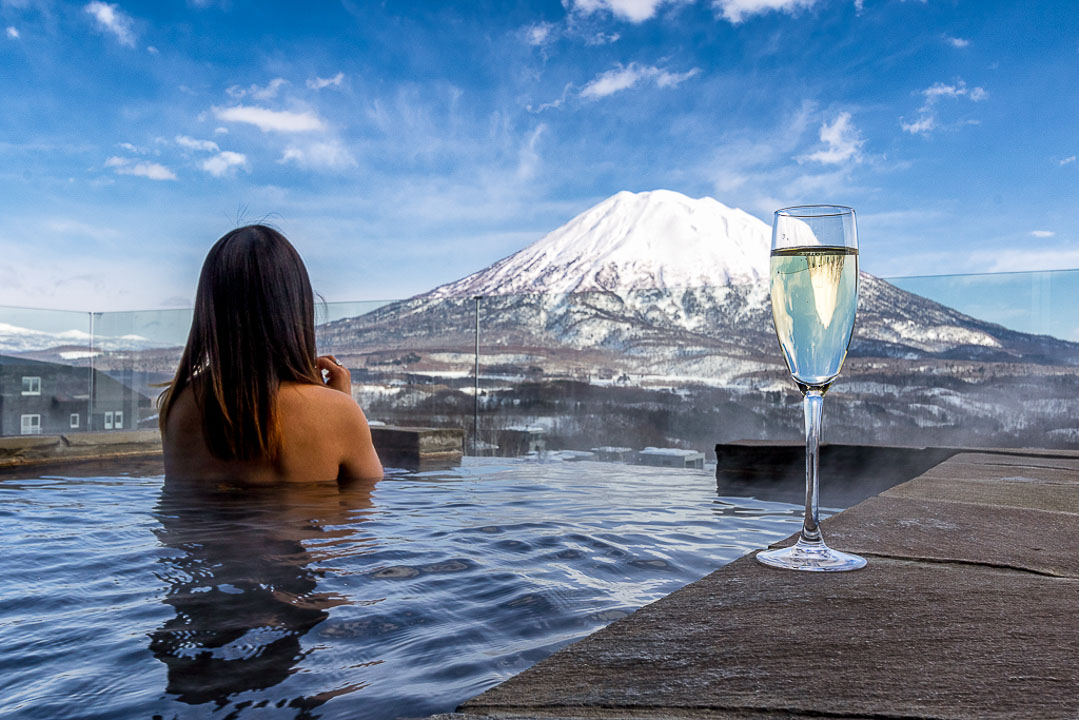 A low-down on onsen etiquette for newbies to enjoy the quintessentially Japanese experience with confidence.
Nestled deep in the mountains of Hokkaido, Niseko is a powder haven renowned for its mesmerizing views, and stunning skiing conditions. While the small Japanese town is undeniably a skier's paradise, it is also famous for its steaming onsens, the volcanic spring baths that contain a multitude of medicinal properties.
Onsens come in many forms. They can be gender-exclusive, small, large, indoor, outdoor, simple, luxurious, free-standing, or attached to a hotel. A dip in the thermally heated mineral waters can soothe aching muscles and invigorate the mind and spirit. Having said that there are a few rules surrounding onsen bathing that must be strictly adhered to. Here's a low-down on onsen etiquette for newbies to enjoy the quintessentially Japanese experience with confidence.
Shower Before Entering
Stepping into an onsen without a wash is unacceptable. To this end, most onsens have a shower area complete with soaps, shampoos, toiletries, and stools to sit down. You can bring your own products if you desire. It's customary to remove all traces of make-up and grime by washing oneself thoroughly so that the bathwater remains pure and clean. Also, make sure not to splash others and clean everything around you including the stool before heading towards the thermal bath.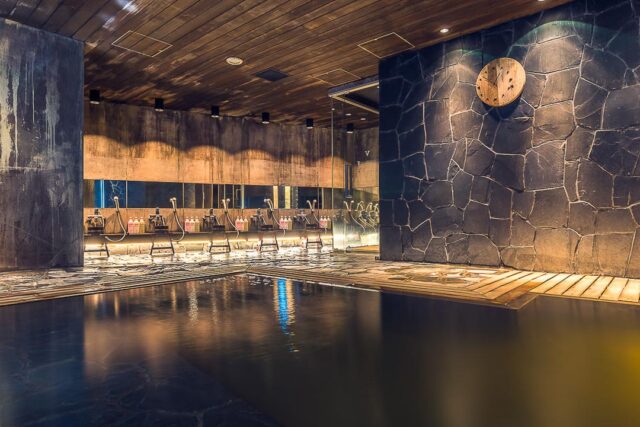 Shed Inhibitions Aside
For an authentic onsen experience, prepare to shed inhibitions and undress in public. Yes, you heard right, complete nudity is mandatory. It's not a big deal! With everyone in the buff, no one will bat an eyelid and you'll soon blend in. However, if you are embarrassed about stripping off, book a luxury accommodation in Niseko. Here you can enjoy your own private onsen on your own balcony overlooking the ski slopes. Alternatively some hotels offer private onsens which you can book for you and your family. These are usually a 45 minute session and come at a small extra cost.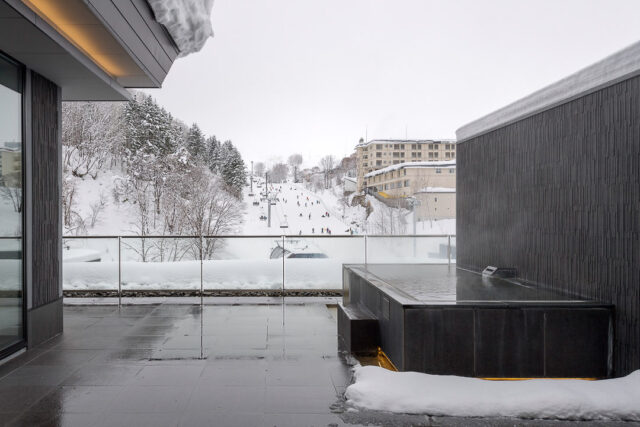 Don't Dip Your Face Towel in the Bath Water
Step gently into the bath as the water can be hot. You can take a small face towel into the bathing area to wipe the sweat off. Make sure it doesn't go in the water. Most bathers place the towel on the edge of the hot spring or their head for a cooling effect. This not only ensures the spring water remains clean but also averts the odds of the towel getting lost.
Don't Dunk Your Head Under the Water
Be considerate and don't dunk your head under the water. Since you are sharing the onsen it's imperative to maintain good hygiene. No one wants germs, bacteria, or hairballs floating in the bath right? Ideally, you should submerge up to your shoulder. If you have long hair, use a band or scrunchie to hook up your hair firmly so that it doesn't touch the hot spring water.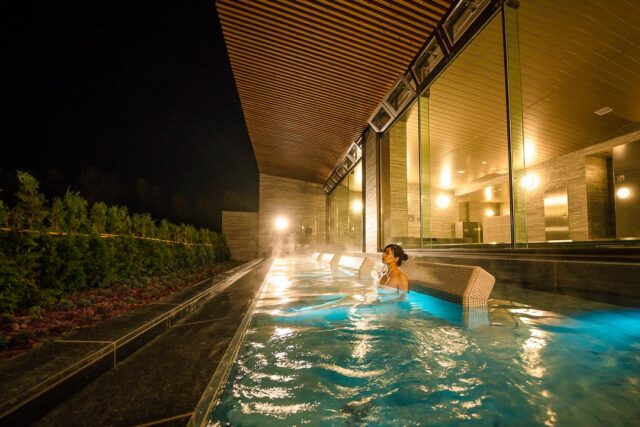 Tattoos Forbidden
Visible tattoos are a big no-no in hot springs because they are associated with Japan's criminal underworld. Onsens around tourist areas are becoming lenient about this rule and now opening up to tattooed people. The best ski in ski out Niseko hotels with private baths allow visitors with tattoos in their onsens. To be on the safe side inked travellers should check an onsen's tattoo policy in advance.
Avoid Immersion for Prolonged Period
Don't remain immersed in the bathwater for too long. On feeling hot or dizzy just sit on the stairs or stone to cool down. It's prudent to get out when your forehead or nose starts sweating. Once you are done, rinse off the onsen water by taking a shower or wipe yourself dry with a towel.
Miscellaneous Onsen Rules
Onsen is a quiet, meditative place for relaxation so refrain from swimming, diving, floating, or horsing around in the water. Avoid chatting with friends in a loud tone. Also, don't stare at other's bodies, touch or get too close to bathers. Clicking photos, videos, and even selfies in the onsen zone or the dressing room is banned. And yes, steer clear of alcoholic beverages but consume plenty of fluids before and after each bath to stay hydrated.
Last Word
Now that we have run you through the strict rules of etiquette for soaking in an onsen, are you ready to add the healing sanctuary to your Niseko itinerary? It's not only great for relaxation and combating ski-related fatigue but can offer some insight into the Japanese bathing culture. There are many ski deals Niseko that offer world-class ski activity, off-piste adventures, alongside a magical onsen experience. So what are you waiting for? Contact us right away!