8 Cool Activities In Japan For Your Winter Holiday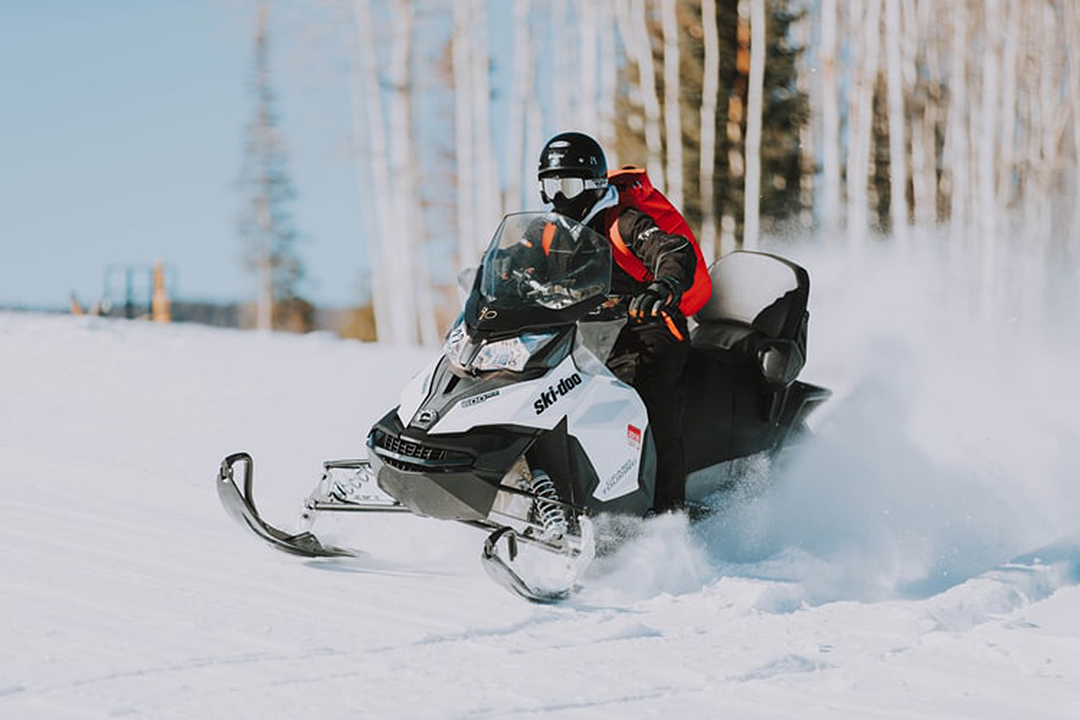 Whether you are a first-timer or a seasoned traveler, Japan extends a heartwarming and exciting experience for everyone on every visit. Its rich cultural tapestry, scientific innovations, humble mannerisms and hospitality never fail to enthrall the visitors.
Niseko is a one-stop solution for all your touristy dreams to come true. In Niseko winter activities are strewn about like gems in a treasure hunt. Each one is precious and rewarding in its own way.
When in Japan, these are the 8 activities you just can't miss for a well-rounded travel experience.
Winter Rafting
Picture a beautiful winter morning with snow-capped trees and whitened banks flanking the Shiribetsu River. The winds cruising and the cool mist spraying all around you, leaving you in a bubble of freshness. Sounds like a dream isn't it? Winter rafting is safe even for children and is enjoyed by adults and children alike. Don't forget to add this to your wish list and be one with nature.
Lake Toya
Buses and rental cars both take almost about the same time to commute from Niseko to Lake Toya. Both options offer beautiful scenery along the entire journey.
Lake Toya offers an array of interesting activities to look forward to in the winter. The Shikotsu-Toya National Park encompasses in its boundaries the awe in admiring the active volcano Mt usu, experiencing the vast biodiversity, horseback riding or taking a few unforgettable Instagram shots. A must visit is the Toyako Visitor Center and Volcano Science Museum to learn about Lake Toya's active volcano, Mount Usu, and its impact on the environment. And to fully relax and immerse yourself in the spectacular views of the crater lake, why not visit one of the many onsens with lake views.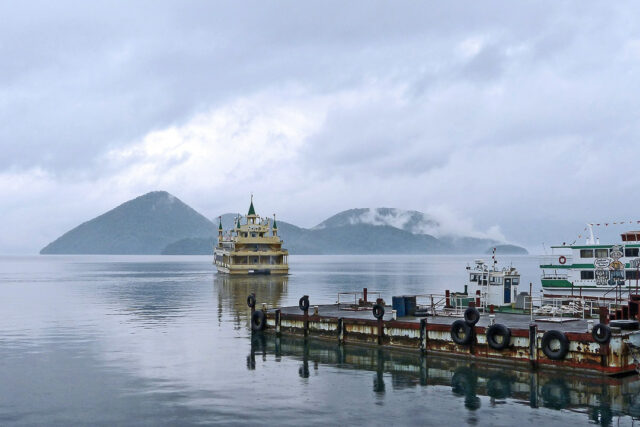 Snowmobiling
For the daunting daredevil in you Niseko's winter sports unfurl a breathtaking snowscape. Glide along the powdery white pastures and feel like you're grazing a never-ending trail of clouds! Be it a snowmobile or reindeer sledging, pick your ride and have an unparalleled experience cruising through the countryside.
Snow Shoeing
For a more calming escapade, book yourself a guided snowshoe tour. With a pair of snowshoes you can easily navigate through the pristine, fluffy snow. One of our top recommended guided snowshoe tours is a hike at Hangetsu Lake. Nicknamed, the 'Half Moon' lake due to it's shape, it is located at the west foot of Mount Yotei. Experience the snowshoe tour through the snowcapped forest surrounded by pillows of powder. The trail circles the lake from above and eventually winds down to the frozen half moon, all while enjoying the awe inspiring views of Mount Yotei as your back drop. It is a gentle hike and suitable for all ages.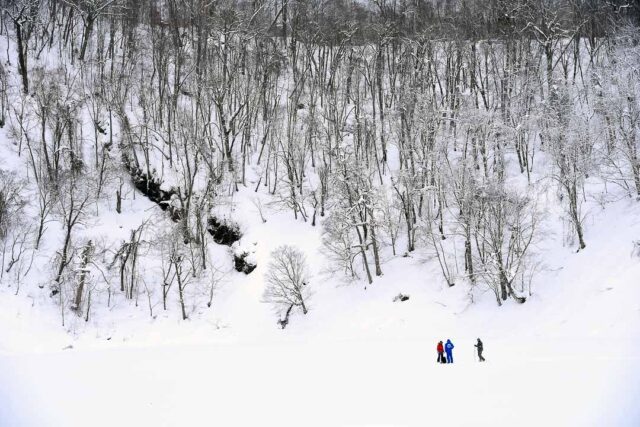 Eating and Drinking
Japanese cuisine provides travelers with a diverse abundance of flavorful delights. From mouth-watering street food delights to establishments catering to culinary indulgence for decades, Niseko offers a unique food culture.
Explore the vast options of world class dining options in Niseko – Michelin star restaurants, fine-dining, authentic Japanese such as Sushi, Soba, Ramen and much more. For a quick bite after skiing or a few drinks, head over to the food trucks in Central Hirafu to select your dinner of choice!
Rouse the zen philosopher in you by indulging in an authentic tea ceremony. A teacher (sensei) will reveal century-old mysteries via a peaceful, meditative stance on life. The ceremony begins with a kaiseki course meal, enjoying a bowl of thick tea and ending it with a thin tea, invoking gratitude and calmness throughout the function.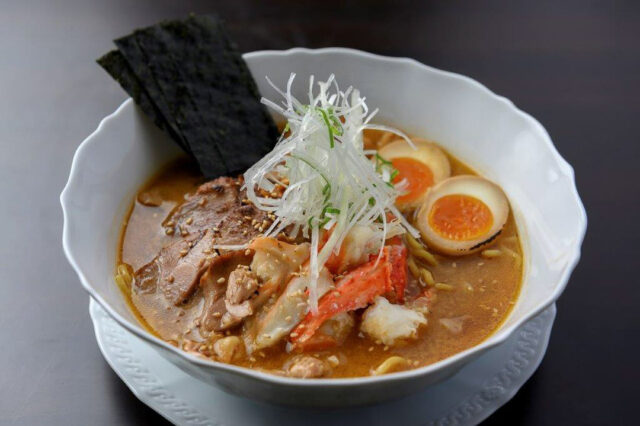 Onsen (Hot Springs) Experience
A Japanese Onsen is officially defined as the hot water from geothermally heated springs. Visiting an onsen is as much a bathing and relaxing experience as it is an intimate insight into a Japanese cultural habit. Offering a chance to relax after a hard day on the slopes or sightseeing, soak yourself in mineral rich warm hot spring water while immersing your mind in the beautiful backdrop of snowcapped mountains. Onsens generally have separate bathing areas for males and females, as all clothing must be removed when bathing to ensure the cleanliness of the onsen water. Be sure to read our Onsen for Newbies blog post to get the low-down on onsen etqiuette and enjoy the quintessentially Japanese experience with confidence. If you feel little daunted by a community onsen, then why not experience your own private onsen.
Many Niseko accommodation deals include onsens within the properties. Selected properties or room types such as Panorama Niseko or The Vale Niseko, offer the ultimate privacy with private indoor and outdoor onsens.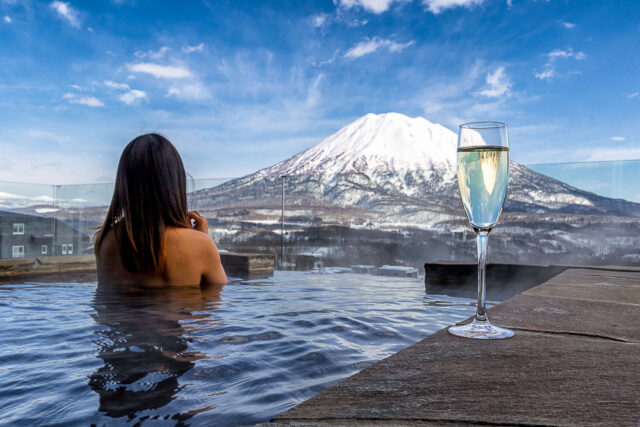 Skiing
Niseko Japan ski resorts are exclusively built to provide you with the best skiing experience you have ever had. From exhilarating slopes to white powder snowscapes, Niseko's skiing destinations have something for both beginners and powderhounds. Explore all four resorts in the Niseko United Area (Niseko, Hanazono, Niseko Village and Annupuri) or experience the perfect groomers and adventurous tree runs at the quirky Rusutsu Resort. For the powderhounds, don't miss out on the driest and deepest powder at Kiroro Resort. Read more in our blog post Top 7 Reasons to Visit Kiroro on Your Next Holiday.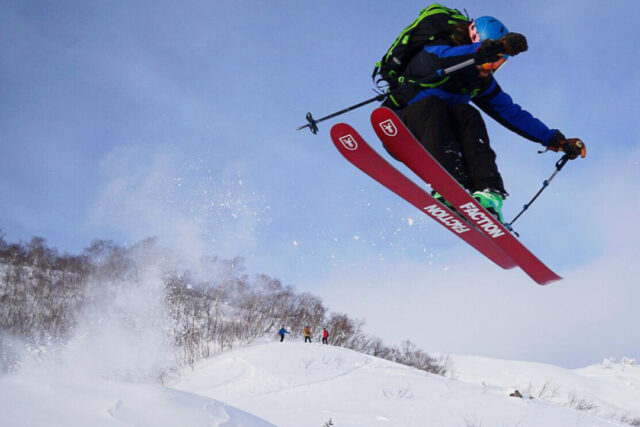 Cooking Class
For serious connoisseurs of gastronomy, there are cooking classes which can teach you as many as 25 recipes. The aim of the classes is to decode the lesser-known Japanese ingredients to the uninitiated and to help you explore the different flavours. Starting from the globally famous miso soup and sushi to authentic Udon salad and teriyaki chicken to Okonomiyaki, they all encompass different kinds of ingredients and flavours.
Japan is a beautiful amalgamation of traditional charm and new age glam. While visiting, be respectful of the culture, such as expressing an "arigato" to express gratitude, and behavioral traits like slurping noodles to show appreciation for the food. May you never let go of your wanderlust. Contact us now to get started on your ultimate winter getaway.