What's the Best Run in Niseko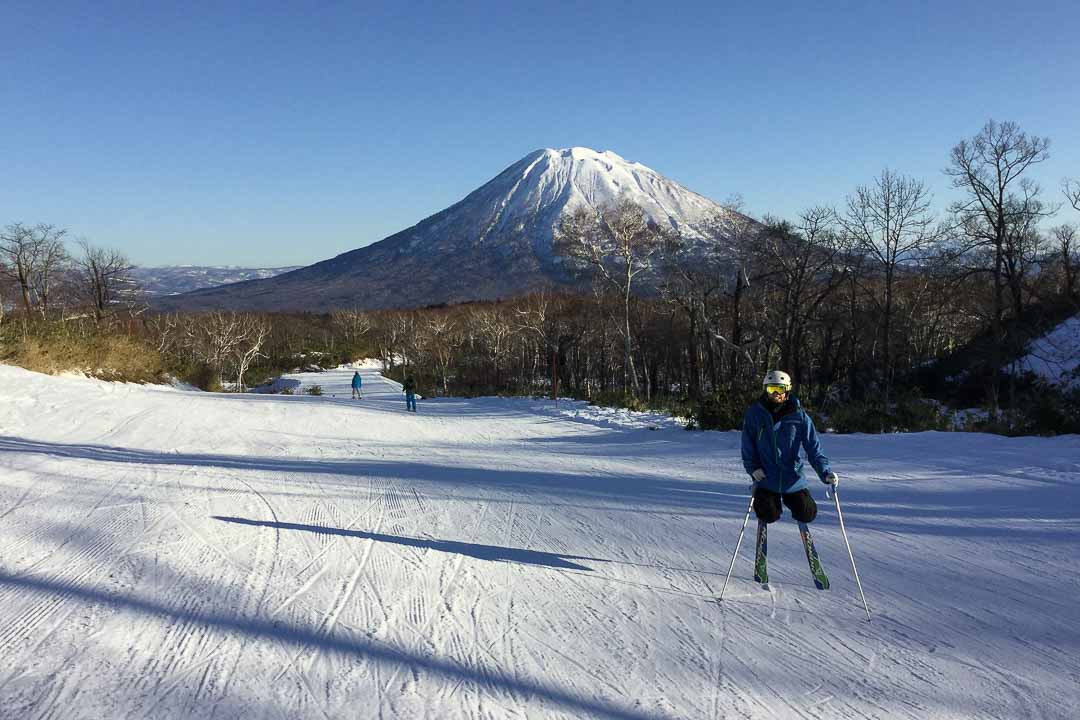 What's the best run in Niseko?
What's the best run in Niseko? As someone who feels hard done by if I don't get 366 days of skiing a year I get asked pretty frequently "where is your favourite place to ski?" Given that the question is normally posed by middle-aged businessmen it can be pretty confusing. If you're still struggling to get your skis parallel then what you think is the best fun in the world isn't going to cut the mustard for the pro-teams that pop into town a few times each season.
So why did you come to Niseko and what kind of skier are you?
It can't be denied that Niseko is a great family resort and we see a wide variety of skiers of all ages, on the slopes. One of the fantastic things about skiing Niseko is the gradual progression of terrain from easy to difficult. After a few hours of lessons with one of the many snowsport schools the entire mountain opens up. My favourite green run is Silver Dream in Hanazono. It can be accessed by shuttle bus to Hanazono, or via an easy red-run from Hirafu if you're keen to get your heart going. Silver Dream snakes through the birch trees of Hanazono and is rarely busy. This leaves you to enjoy the enthralling views of Mt. Yotei, or the snow swirling through the forest virtually alone.
Beginner's
All in all though, there's a huge variety of easy runs across Niseko, and although Silver Dream is my favourite it can't be denied that there is great beginner all over the resort, particularly over in Annupuri - if you can get there.
If you're unsure of where to go don't worry though - not only are the Niseko locals friendly and helpful if you stop one to ask. The piste map also has average/maximum gradients printed next to the run names so you know what you're letting yourself in for before you take a wrong turn.
Intermediate
As for the intermediates… Across Hirafu and Niseko Village there are lots of more challenging runs calling for you and just as many easy cruisers. Hanazono and Annupuri sometimes get a bad rap for being a bit flat, but they're rarely busy and the runs are wide and long so a day on the edge of Niseko United may well be exactly what you're looking for. My personal pick would be Namara, the major run in Niseko Village. Like everywhere in Niseko it has brilliant views, but Namara is wider and longer than most other runs and it undulates so it's easy to pick a nice relaxing route down or scare yourself silly if you so choose. Some of the best piste skiing I've done was on Namara.
Endless Possibilities
Let's be honest though - most of you reading this will have come to Niseko for the white stuff. The idea of Niseko's best run is a bit silly to you, right? Isn't it all just a playground?
Well pretty much, yeah. If you can handle yourself in the pow then the only limits are the resort boundaries - and even they are open when the weather and avalanche conditions are good enough. If you do want to get onto the most exciting terrain possible then don't ask me, I'm gonna keep those ones for myself. If you befriend a local or hire a guide from one of the many ski schools they'll show you the time of your life all over the mountain - not just skiing chop down Miharashi.
Whatever you're looking for, Niseko has something for everyone as long as they abide by a few things - go early, stay safe, don't be afraid to ask other people. Oh, and if you're hungover then go to the all you can eat buffet in Niseko Village or Annupuri - the run down to a two hour lunch is normally my favourite.
Meet our Guest Contributor
Place of all Beginnings: London
Ski Roots: Started skiing age 4 @ Glennshee, Scotland
Day Job: Snowsports Instructor @ GoSnow
Fave bar in Niseko: your house!