Powder Skiing: 5 tips to help you this winter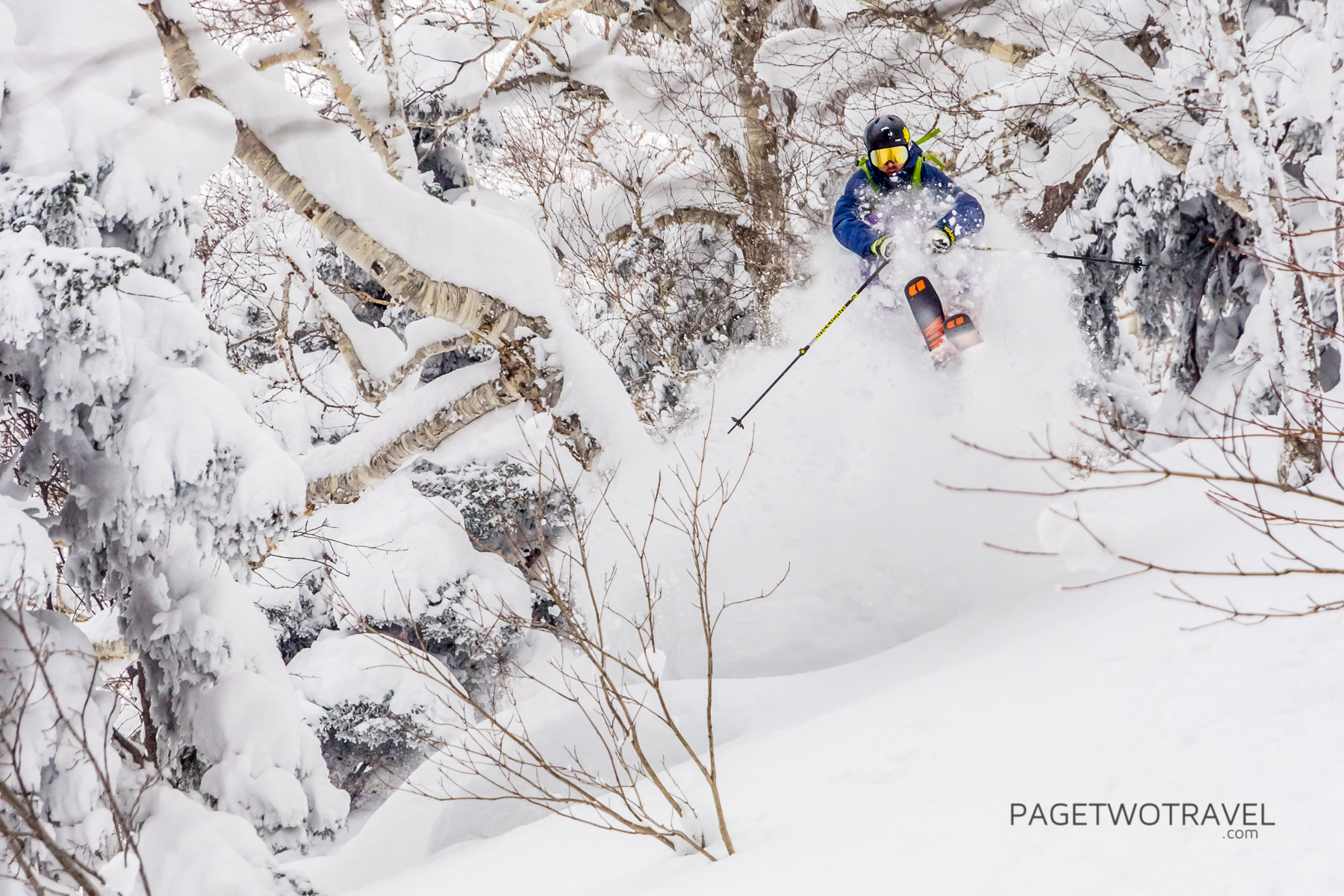 James Winfield, fully certified instructor/trainer and avid freerider with some of the best local knowledge of the Hokkaido area, shares his 5 tips to ski powder this winter. To find the best snow and improve your skills get in touch with us to ski with James at Hokkaido Collective.
There aren't many sensations in skiing (or life) better than skiing a run covered in fresh snow; the excitement as you wake to the sound of avalanche bombs, anticipation as you ascend the lift, the acceleration, the sensation of your skis floating up in the transition and diving down into the snow as it billows around your body. The whole experience is incredible. The attraction is only increased through rareness and it's ephemeral nature. You can wait weeks for a storm, then after the snow falls, each line is only skied once, and they are gone forever. Thankfully in Niseko, we get more snow than anywhere else, giving you more opportunities to capture those elusive powder turns.
In a more practical sense, skiing powder can be tricky. The added dimension of being able to to sink into the snow creates new challenges, and everyone who has skied powder has spent time digging snow out of their goggles and searching for lost skis. So how can powder skiing be made easier? Here's some tips that will help you spend more time lapping and less time face planting.
1. Gear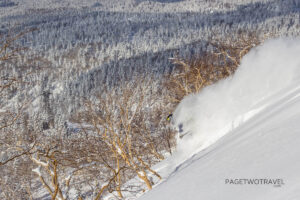 You can ski powder on narrow skis, but if you are new to it, skis that are wider and rockered will make your first powder turns easier and much more enjoyable. Powder skis or fatter all mountain skis around 100mm underfoot are a good choice, as they provide extra surface area and float without being unmanageable on the groomed runs. Make sure your DIN and forward pressure is adjusted correctly so you don't lose your skis!
2. Stance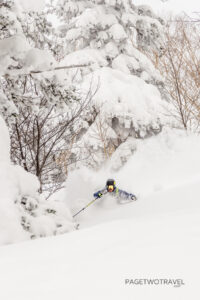 A common misconception about skiing powder is that you have to lean back, this does prevent your tips from diving, but it also limits your ability to steer your skis, start your turns, and will make your legs tire fast. A better solution is to have a lower, more athletic stance, with your ankles, knees and hips flexed. With your weight in the middle of the ski you can easily steer and tip the skis, and the flex in your joints will allow you to adjust your fore-aft balance more readily than if you were standing up straight.
3. Turn Shape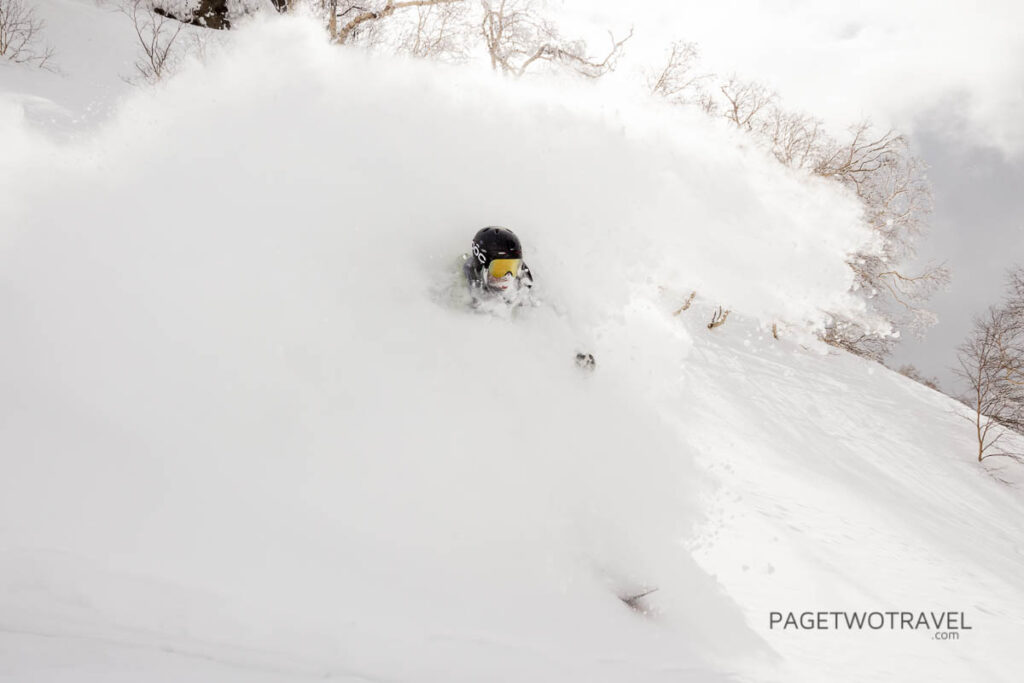 When skis sink into powder, the friction on your skis, feet and lower legs increases, use this to your advantage and open up your turn shape to keep your momentum up. If you go across the hill too much, you will lose speed and get stuck.
4. Work your skis as one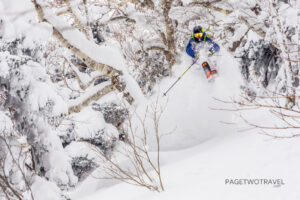 If one ski is pressured more than the other, or put on a different edge angle, they can sink and get caught. Avoid this by using the skis together, with more equal pressure weight between them than you might have on a groomed run, and really making sure that you release and tip them together when you start the turn. A wedge or stem at the turn initiation increases the amount of friction, making starting the turn difficult. A narrower stance, with your legs closer together, can also help the skis work as one.
5. Stay Level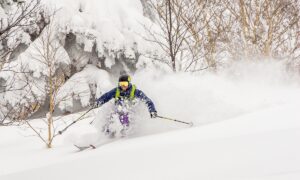 On old skis, people typically started each turn with a quick up movement to unweight their skis and allow them to turn. With modern equipment it's more efficient to allow your skis to rise to the surface by flexing your legs in the transition. Think about allowing the pressure created through the turn to push your skis up towards you whilst your upper body and head maintain the same level.
Hopefully these tips will help you out next time you are lucky enough to find yourself looking down a powder run. Contact us now to book James for a lesson or backcountry adventure.