4 Luxury Ski Hotels in Niseko Japan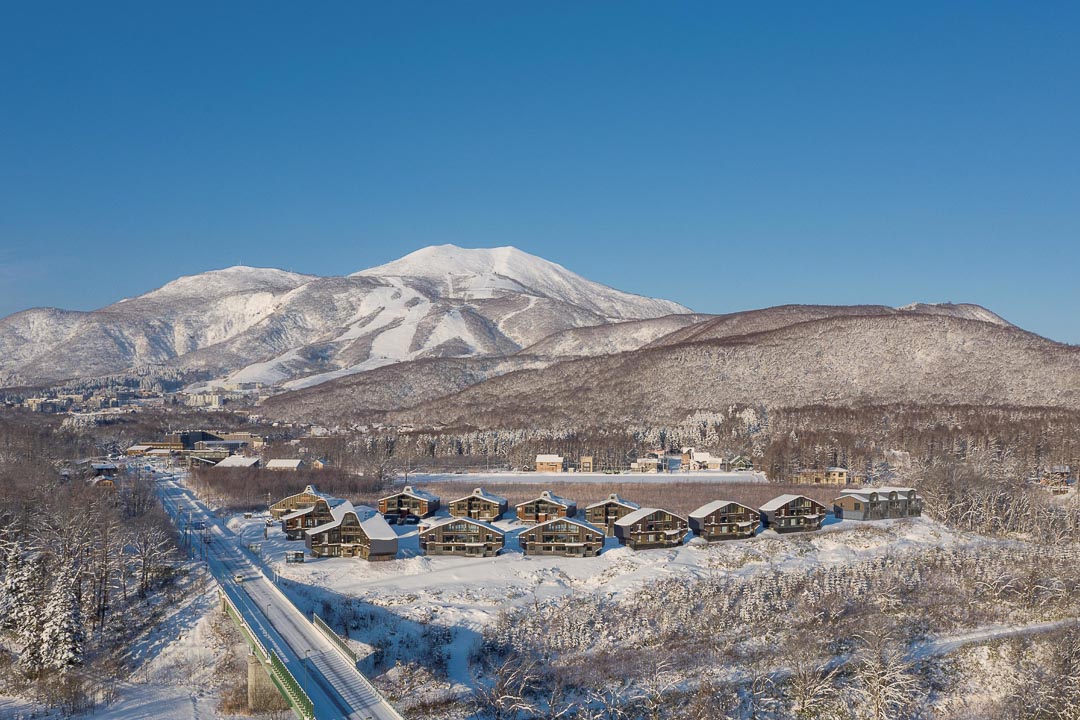 Dreaming of a picture-perfect ski holiday in Niseko this coming winter? When it comes to skiing, the Japanese mountain countryside, dubbed as the 'Aspen of Asia' is touted for its ideal conditions, awesome variety of terrain, magnificent peaks, stunning scenic beauty, fantastic backcountry, and off-trail runs. But after a tedious day on snowy steeps, we all yearn for luxury and comfort to kick back and unwind right?
Remember, accommodation is just as important as spending time whizzing down the slopes of the freshest powder. The right lodging can have a huge impact on your holiday and truly transform your experience. To reduce your time searching for the best place to stay, we have listed below 4 luxurious hotels in Niseko.
1.  Enjoy the Views of Park Hyatt Niseko Hanazono:
Thanks to incredible views of Mt Yotei, and proximity to pristine powder snow, Park Hyatt Niseko Hanazono is inarguably the perfect luxury accommodation in Niseko for enthusiastic skiers or snowboarders. Nestled proudly at the base of Hanazono Resort, the hotel offers a wide choice of accommodation with everything from modern décor, airy interiors and high-end dining facilities with a view of the sunrise over Mt. Yotei, for an unparalleled ski-in ski-out experience. And the best thing about Park Hyatt Niseko Hanazono is its indoor pool and the steamy hot, mineral-rich onsens to get rid of knots after a day's powder.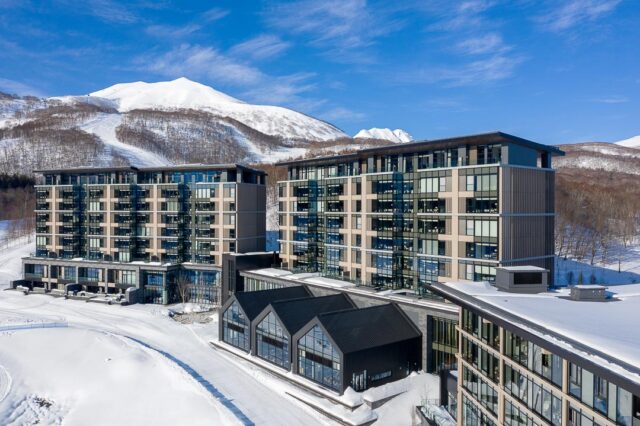 2.  Enjoy the Spectacles of Nature at The Vale Niseko:
Claiming the title of the world's best ski boutique hotel for four consecutive years, The Vale Niseko encased in spectacular panoramas promises an extraordinary stay for skiing vacationers. It boasts an abundance of accommodation options complete with personalised services, designer bathrooms, private onsens, and heated coat racks. What's more, the property houses a bar & grill restaurant, heated indoor/outdoor swimming pool, spa, and rental ski shop. Most importantly, the hotel is conveniently situated in the heart of Hirafu village with easy access to the ski runs and lifts being one of the very few ski-in-ski-out properties.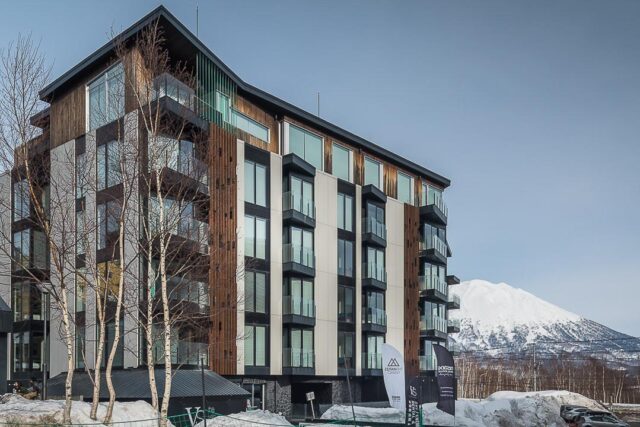 3. Relax at Aya Niseko:
This classy hotel located in central Hirafu has earned an enviable reputation among vacationers of providing a combination of luxury and relaxation. Aya Niseko is one of the few ski-in ski-out properties, having an eye-catching interior and exterior design. A yoga centre, a gym, a spa, a restaurant, private onsen baths with mineral-rich heated waters and excellent Niseko ski packages, are other favourable features.
4.  Be Enchanted at Panorama Niseko:
If looking for comfort plus luxury, then Panorama Niseko is a great fit. Located 2km from the Hirafu Gondola, Panorama is set in a tranquil spot away from the buzz of the resort. The stylish villas (5 beds and 6 baths) or townhouses (4 beds and 5 bath) comprise of two floors with contemporary décor, bleached timber flooring, cutting-edge interiors, and designer fixtures. All units have Private Indoor & Outdoor Onsen Bathrooms, Ski Storage & Drying Room and a shuttle service for convenience. Their large windows bestow impressive views of the iconic Mount Yotei. Panaroma Niseko does an exceptional job when it comes to ticking off important elements such as offering a full concierge for impeccable service.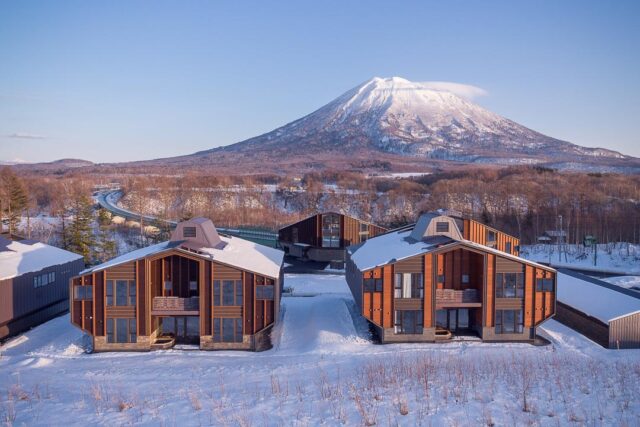 Get Set Ski
So what are you waiting for? Book your accommodation at any one of these 4 upscale luxury retreats and get ready to hit the slopes of Japan's famous white wonderland for a memorable winter getaway. Contact us now to get started.
Happy winter travels!