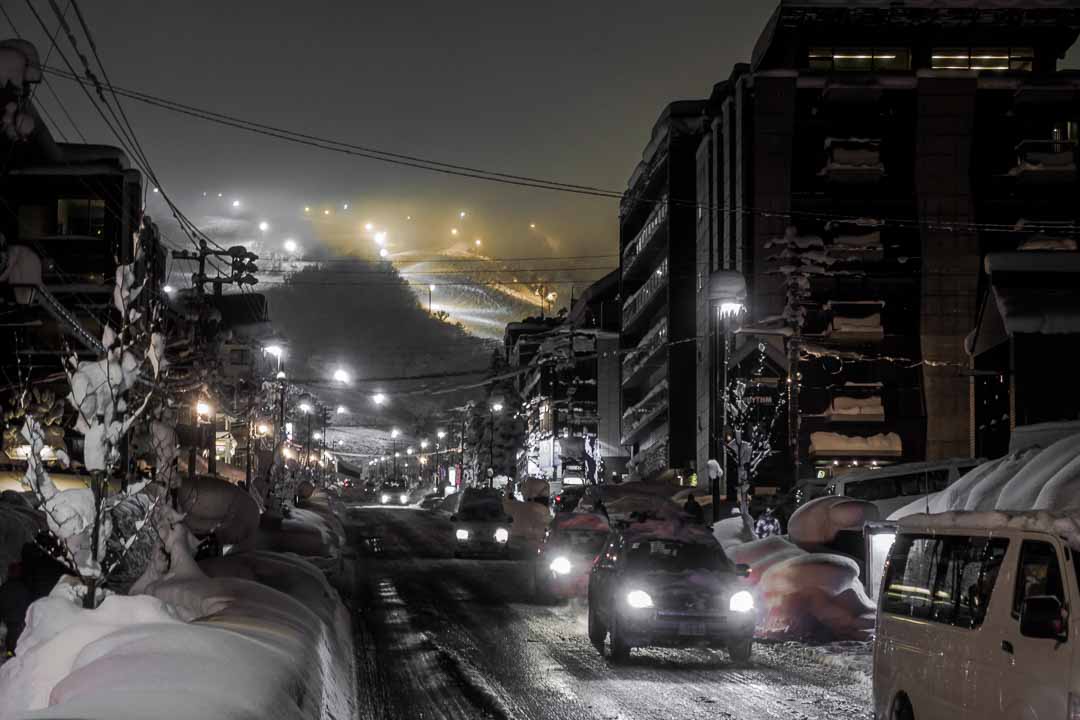 So you've heard the word "Japow" thrown around and you want to get a piece of it. Knowing when to visit can make all the difference to your holiday experience.
There is no denying that Niseko is infamous for it's winter playground and copious amounts of snowfall during the Northern Winters. Generally speaking, you can ski in Niseko, from the end of November until the first week in May. The main season however will run from mid December until the end of March (dependent on snow conditions).
The main season is when you can expect the mountain and village to be alive, with ski schools, bars, restaurants and the world famous night skiing open for everyone to enjoy.
The best time to visit depends on what you're looking for.
Early Season (late Nov- mid Dec)
Snow Conditions: You can expect good snow cover, although there can be limited off-piste skiing. Those looking to get out the gates should consider booking in peak season. On the upside, you can get a good deal with discounted accommodation rates.
Lifts: The season usually begins in late November with the opening of Niseko Hirafu. Hanazono, Niseko Village & Annupuri are all scheduled to open within within the two weeks following this. With adequate snow coverage, we should see Night skiing in Hirafu kick off in the middle of December.
Crowds: From season opening, up until the Christmas period is generally quiet.
Facilities: Some businesses and restaurants are still during their opening phases up until the first week in December. Many businesses are open during the time, however may only offer limited services.
Recommendations: This is a perfect time to visit for those looking to ski on-piste and within the resort boundaries. It is a great time to learn or consolidate your skills and confidence if you are a beginner or intermediate rider. We recommend you book from the middle of December onwards to ensure there is adequate snow cover for the resorts to open.
Peak Season (late Dec- mid Feb)
Snow Conditions: Late December until mid February is considered high season, with decent snowfalls and usually a good number of powder days. Most side/backcountry gates will be open, weather dependent, of course.
Lifts: Grand Hirafu Lifts are open from 08:30 until 20:30 with night skiing available 7 days a week.
Crowds: With more snow, come more crowds and increased prices. Peak season has the best vibe around town and the nightlife in Hirafu is booming.
Facilities: All businesses will be open and offering their full range of services, provided there are not booked out. It is best to plan and book accommodation well in advance for stays during peak season. We recommend being prepared with bookings for services such as ski schools and restaurants to save disappointment.
Recommendations: For those serious powder hounds wanting to experience everything Niseko has to offer. The village will be in full spring and adequate snowfall will have allowed the side/backcountry gates to open.
Late Season (mid Feb- start of May)
Snow Conditions: From mid February, give or take, Spring conditions begin to kick in. You can expect more sunny days and less usually powder days. However, you might even be lucky enough to sneak in a rare, bluebird powder day. The crowds drop during this time and prices are more affordable than peak season.
Lifts: With the large amounts of snowfall experienced in Niseko, there is enough coverage to keep the whole mountain open. The conditions however can vary greatly. Night skiing will continue well into March, with plenty of terrain and riding opportunities.
Crowds: As Chinese New Year finishes up, crowds will begin to disperse, allowing you to enjoy more of the mountain to yourself.
Facilities: Dispersed crowd's translates to a lot more availability and flexibility when it comes to booking restaurants and other services. Some businesses may begin to close from the last week of March as the village becomes a lot quieter.
Recommendations: Late season is perfect for those who enjoy spring skiing in the sunshine. Spring in Niseko brings warmer days and more blue skies. It is well suited to those who love to ride but aren't seeking waist deep powder.
Still have no idea of when to visit? Contact us now and we can assist book your dream winter getaway.